Custom Made Jewelry
Custom Made Jewelry
Posted on Friday, July 31st, 2015 at 2:44 pm by George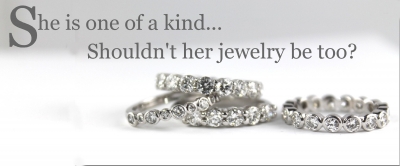 Everyone has their own personality and style. Why not have a custom piece that shows your personal uniqueness.
The process is easy and fun! From the first moment that you decide a custom piece is right for you, you'll be involved in the entire design process. If you don't have a specific idea, it's ok. We first ask that you make a free consultation to sit down with George and talk about your vision for the piece. Some questions to keep in mind are:
What type of piece do I want? I necklace, ring, earrings, ect?
Will I be using any of my own material either for cost or for sentimental value?
What makes this piece unique to you?
If you don't have a set in stone idea it's ok. Most people don't. We will be more than happy to show you different styles to help you create your vision. After you have a vision of what you would like, it's time to start a rendering. George uses CAD to do this. This program allows you to see what your piece looks like before it's made. It is always a good idea to look at the rendering because you might want to make some changes to your original design.
This is a CAD Rendering of a Custom made Flower Shaped Ring.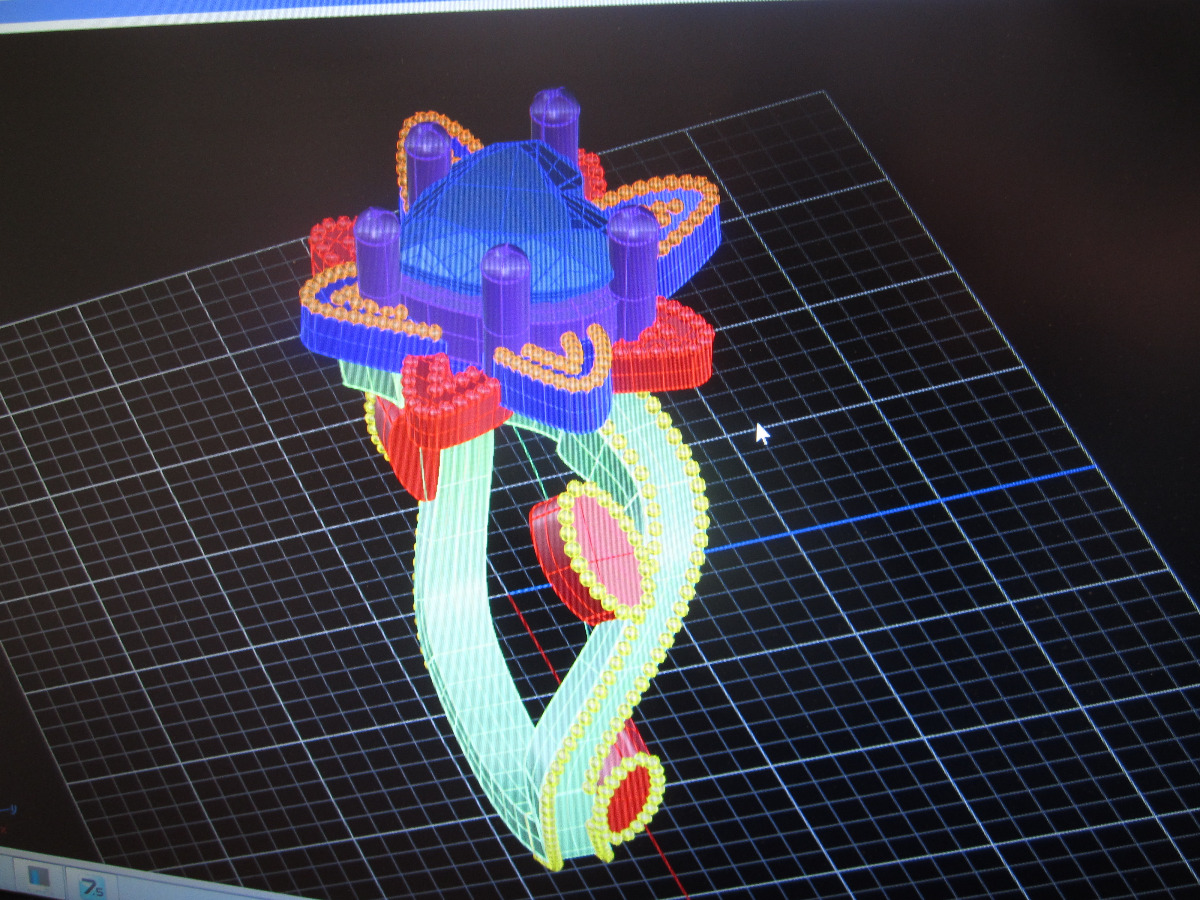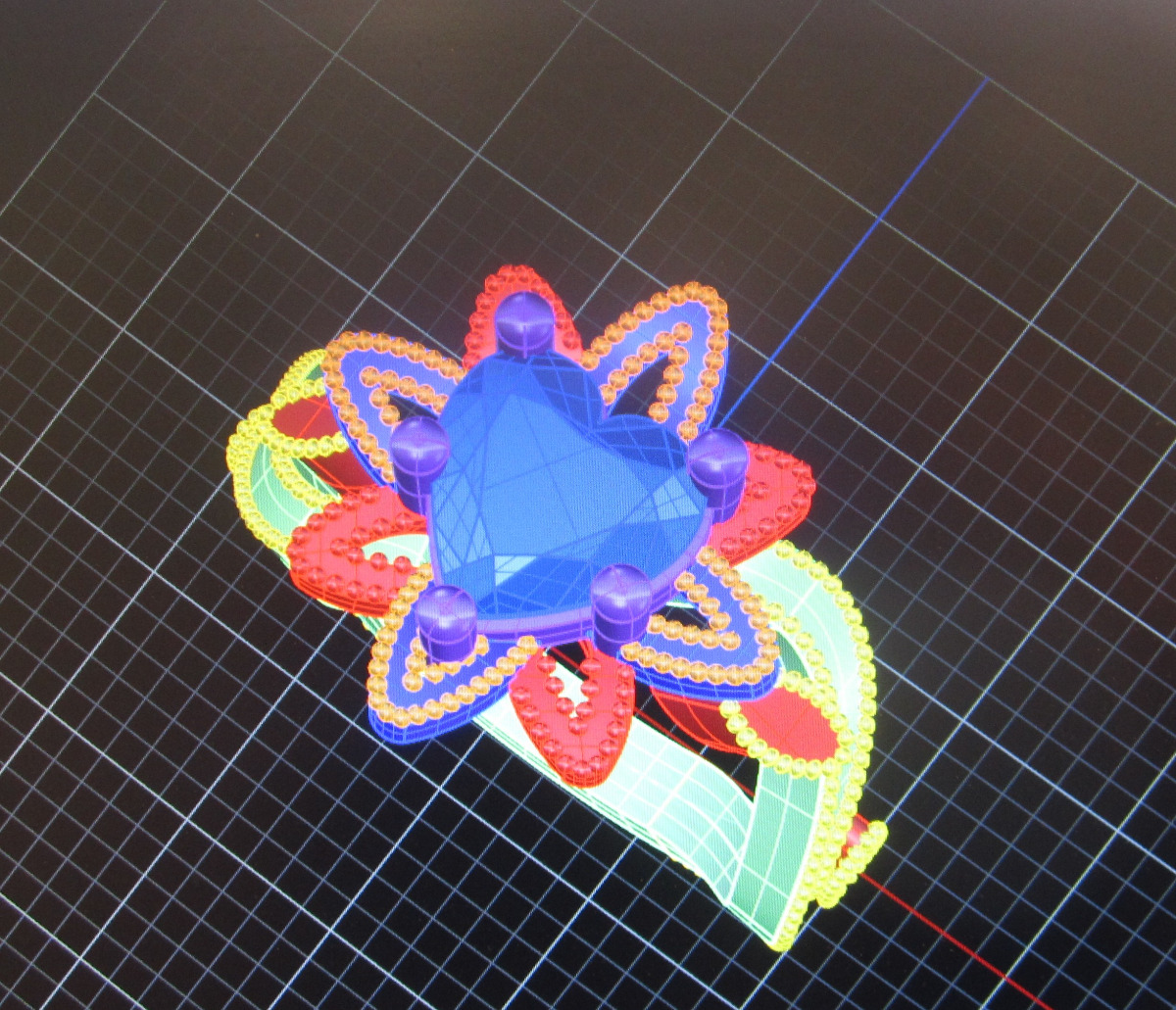 After the rendering is approved, it's time to make a wax model of your piece. You can stop by to try it on. This helps to make sure that it's the size you visioned and that you are comfortable with it. After that it's time to cast the individual pieces!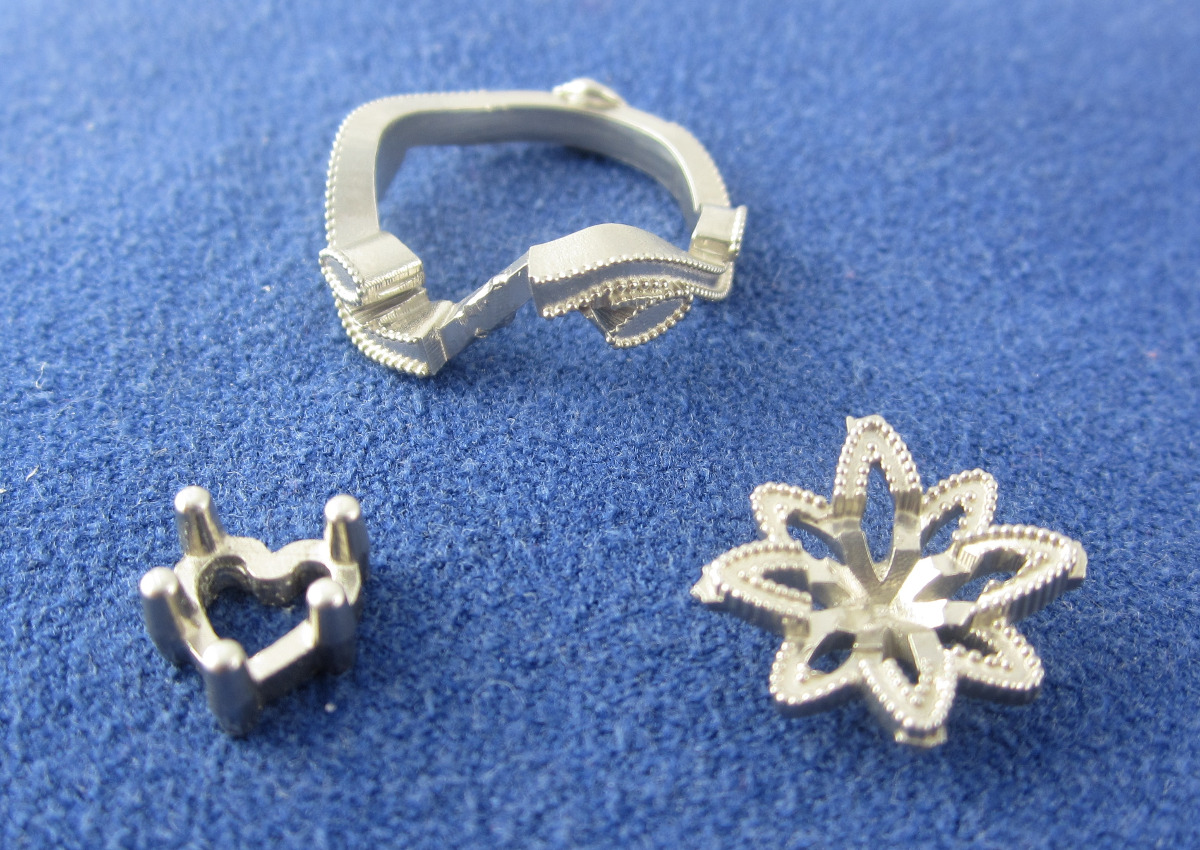 The next step is to add the stone or stones to your piece. It is then polished and ready to go! You will have a unique custom piece that will last a lifetime! Now it's time to get started on YOUR new custom piece. You can call us at 570-383-8339, e-mail us at georgeandco@frontier.com or use our Contact us page to set up an appointment. We are looking forward to making your dream piece come true!