Have A Rainy Labor Day & Jewelry on Us!
Have A Rainy Labor Day & Jewelry on Us!
Posted on Thursday, July 23rd, 2015 at 2:31 pm by George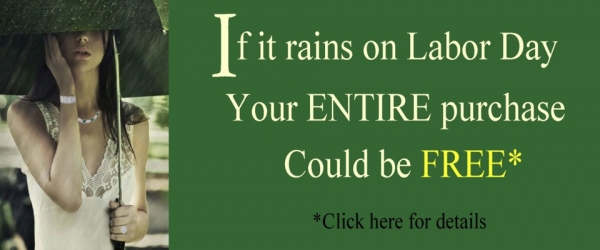 It's once again that time of year that we all wait for... Our rain day promotion!
How does it work? It's quite simple!
Make ANY purchase between August 1st - 31st 2015. If it rains a half inch or more between the hours of 12:00pm (noon) and 11:59pm (midnight) at the Scranton/Wilkes-Barre International Airport on September 7th 2015, your ENTIRE purchase will be FREE minus any applicable sales tax. To qualify, your item must be paid in full by close of business on August 31st, and can not be combined with any other offer.
Have additional questions? Stop in store for any additional details.
Happy Shopping!