Keep Your Treasured Memories Alive
Keep Your Treasured Memories Alive
Posted on Tuesday, February 2nd, 2016 at 7:09 pm by George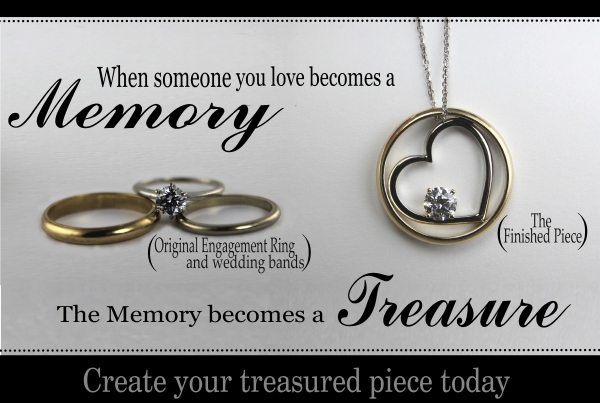 They say love is timeless. Memories are also timeless. You can now make your memories into a whole new treasured piece.
Often times we have customers visit our store who had lost a loved one. They don't want to have to tuck away the jewelry pieces that had great sentimental value to them, but they don't know what exactly to do. There are so many possibilities to make a new piece of jewelry using all the gold and stones from your originial pieces.
George just finished working on a custom job for a customer. He took her original wedding band and formed it into a heart shape. She wanted to keep her decesed husbands wedding band in its original form, so it was placed around the heart shape. Her original diamond was placed on the side of the heart shape so that all elements that had sententimental value was incorporated into the new piece.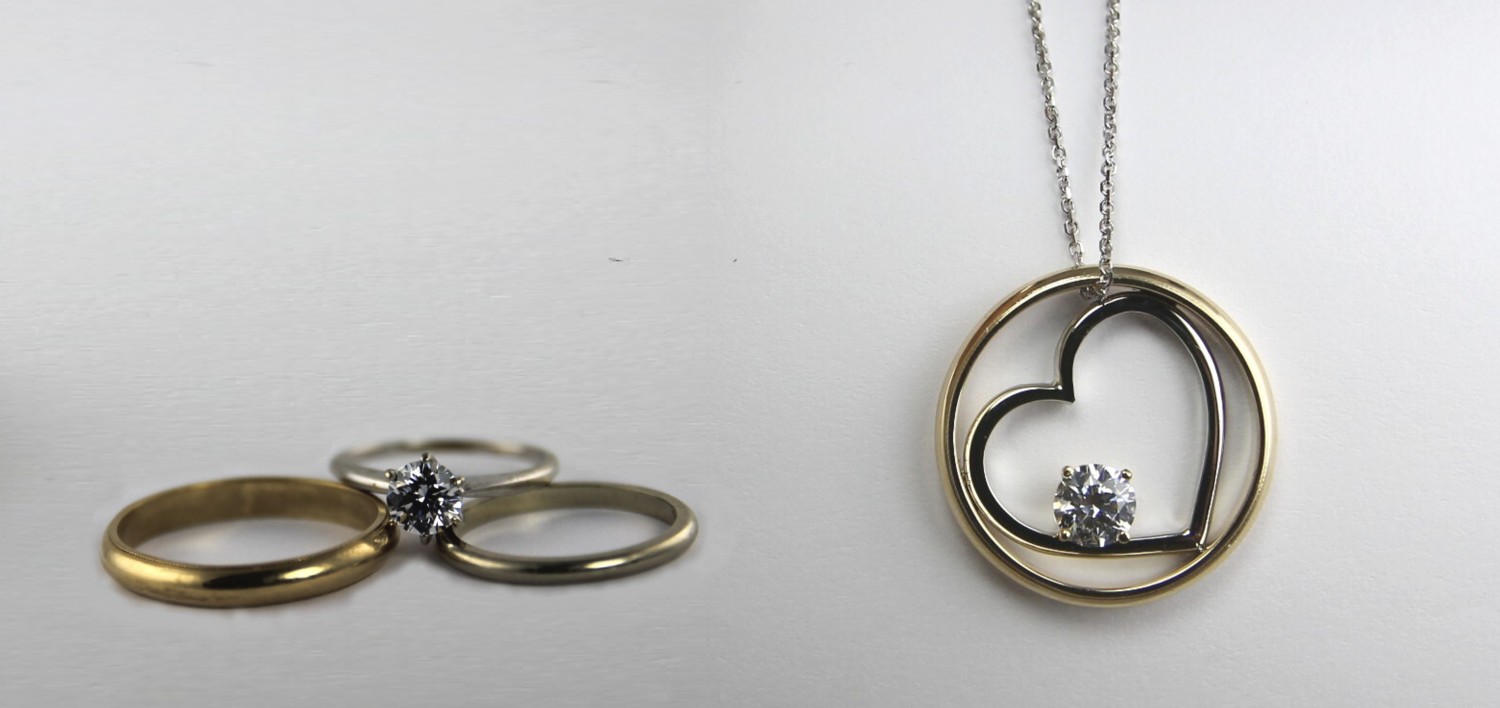 Eventhough her husband will always be close by in her heart and memories, she can now keep a piece of him close to her.
If you have a custome piece you would like us to work on, we'd love to help you out. Stop by or give us a call at 570-383-8339 to plan out your next treasured memory.