Redesign and Recycle for the New Year!
Redesign and Recycle for the New Year!
Posted on Saturday, January 10th, 2015 at 3:47 pm by George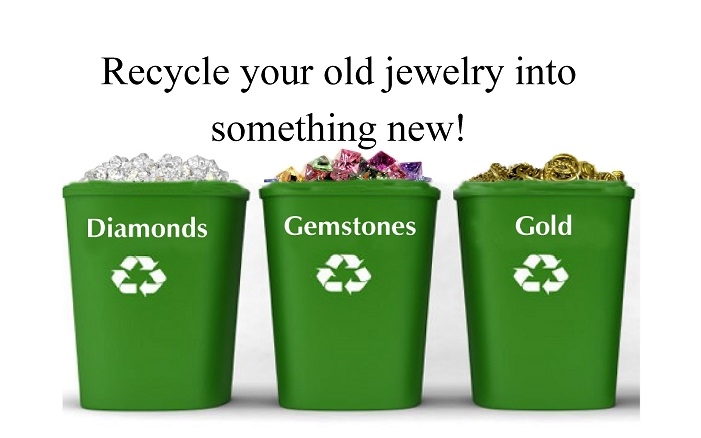 We hope you all had a fantastic holiday, but we are already into the New Year and that means resolutions.
Resolutions is one word that some of us don't want to hear, but we can make your resolution fun and memoriable! Why not choose to recycle more this year. Do you have a piece of jewelry that you love but need to be updated? Why not give it a New Years makeover.
We specialize in custom rings, pendants, earrings, and much more! Stop in today to have a free design consultation to see what you can create!
Also, check out our Facebook page for an offer to save up to $100 on your redesign!