Check Writing Event
Check Writing Event
Posted on Thursday, July 26th, 2018 at 2:26 pm by George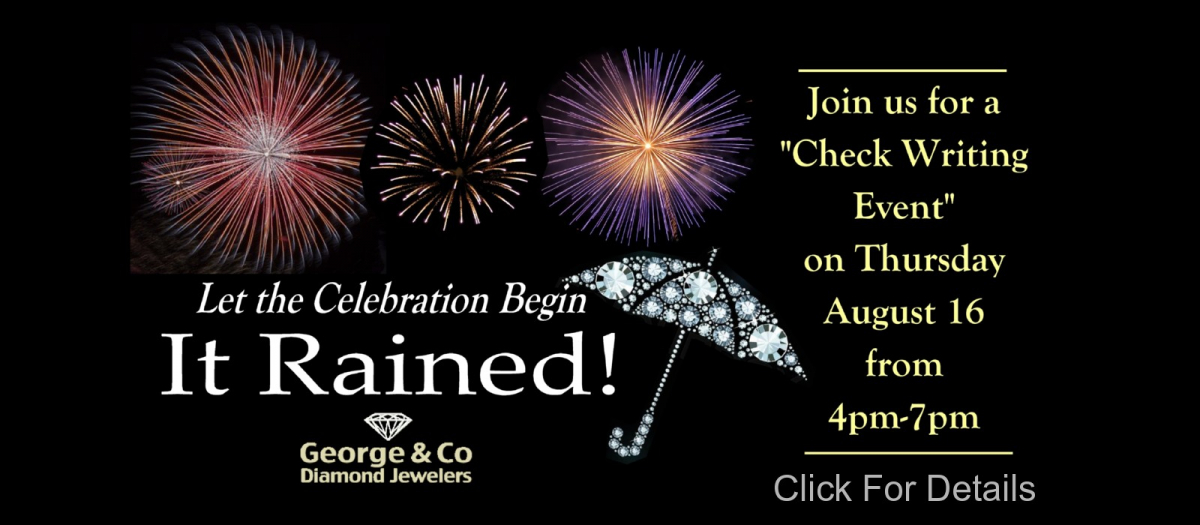 Join us on Thursday August 16th from 4pm - 7pm for our "Check Writing Event"!
We will be celebrating our "Rain Promotion" with a "Check Writing Event" for all participants.
We will also be featuring a special selection of newly marked down jewelry, just for you! Plus all rain promotion participants will recieve and extra 10% off their entire purchase.
Keep checking back, because there just might be a few more surprises for the day added soon!